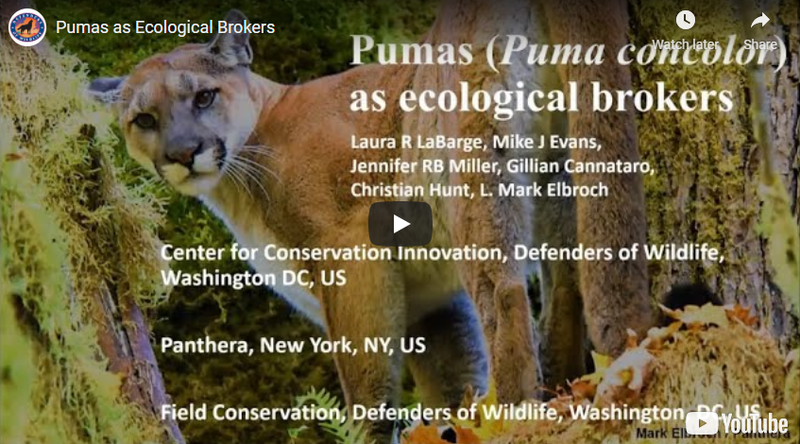 Pumas (Puma concolor) as Ecological Brokers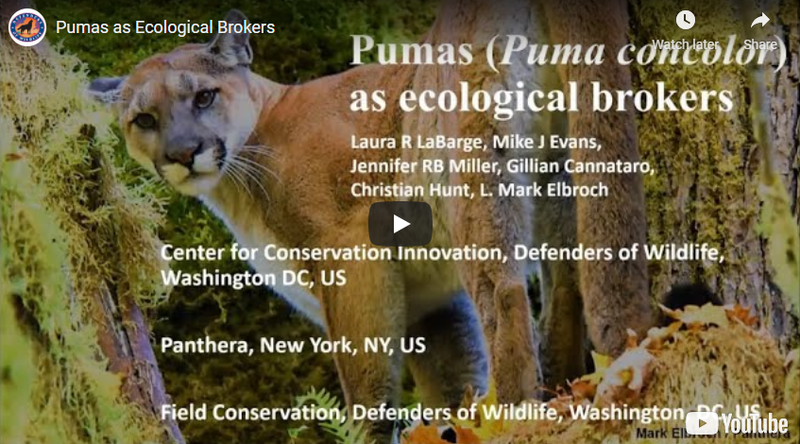 Pumas (Puma concolor) as Ecological Brokers
CCI hosted Laura LaBarge for a Defenders lunch talk, where she covered a recently accepted paper on the importance of puma contributions to the diverse ecosystems of the Western Hemisphere.
Originally from Syracuse, New York, Laura LaBarge is currently working as a postdoc with the Max Planck Institute of Animal Behavior in Konstanz, Germany. She did her PhD with SUNY-UB on the spatial and physiological consequences of predation risk for wild samango monkeys and worked for several years in the Soutpansberg mountains of Limpopo, South Africa.
Watch the recording below!